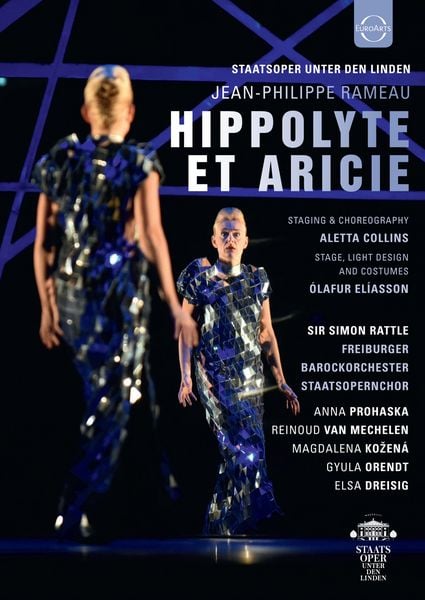 JEAN-PHILIPPE RAMEAU
HIPPOLYTE ET ARICIE

Hippolyte et Aricie draws us into a world of wonder with magnificent dance and choir scenes and an astonishing variety of musical forms. Rameau revolutionised the music of his time with radically novel, sometimes odd harmonics; extraordinarily colourful and complex orchestral movements, diverse rhythms and dramatic intensity. The artist Olafur Eliasson is responsible for the set & costume design. He deconstructs natural phenomena and reimagines them with the use of colour, light, reflections and motion. Eliasson never approaches the work of art as an autonomous entity, but instead seeks to engage in a mutual dialogue with the audience.
Slávka Zámečníková as Chasseresse.
Staatsoper Unter den Linden Berlin 2019