Slovak soprano Slávka Zámečníková is one of the most promising singers of her generation, inspiring great expectations since her successes at the State Operas in Vienna and Berlin, at the Opéra National de Paris, at the International May Festival in Wiesbaden, and as a prize-winner at the Moniuszko Competition, Neue Stimmen Competition and Belvedere Competition in 2019, and justifies the greatest hopes.
Since the season 2020/2021, the center of her attention has been Vienna State Opera, where she delighted audience as Norina (Don Pasquale), Donna Anna (Don Giovanni), Micaela and Frasquita (Carmen), Nannetta (Falstaff), Musetta (La Bohème), Sophie (Werther), Marzelline ( Fidelio) and aroused public notice as Poppea (L'incoronazione di Poppea) and Euridice (L'Orfeo), both in a new production of Monteverdi's trilogy under Pablo Heras-Casado and Concentus Musicus Wien. She rounded this off by singing the soprano part in the ballet premieres of Mahler's 4th Symphony and Haydn's Jahreszeiten. She was nominated for the Austrian Music Theatre Prize 2022 for the role of Poppea in the Vienna State Opera.
This season in Vienna includes her three role debuts, Servilia (La clemenza di Tito), Sophie (Der Rosenkavalier) and Susanna (Le nozze di Figaro). In addition, she will make her first appearances as Adina (Elisir d'amore) at the San Francisco Opera and as Nannetta at the Stuttgart State Opera. In Oviedo she will sing the soprano part in Mahler's 2nd Symphony and she'll return to Hessisches Staatstheater Wiesbaden with Contessa (Le nozze di Figaro). A special honor is the invitation to the memorial concert for Lucia Popp in the Slovak National Theatre, where she'll also appear as Musetta (La Bohème).
Highlights of the past seasons were her remarkable debut as Donna Anna in the new production of Don Giovanni under Daniel Barenboim at the Staatsoper unter den Linden in Berlin, where she also sang her first Nannetta (Falstaff) under Zubin Mehta, title role of Poppea (L'incoronazione di Poppea) and Dircé (Medée), as well as her celebrated debut at the Opéra National de Paris as Musetta (La Bohème). She was also part of the Maifestspiele at the Hessisches Staatstheater Wiesbaden as Contessa (Le nozze di Figaro) and Ilia (Idomeneo), both in a new production in 2019 and 2021. She made her debut as Pamina (Die Zauberflöte) in the Slovak National Theatre and her first Sophie (Werther) In the Prague National Theatre. Holding a scholarship of Liz Mohn Kultur- und Musikstiftung during the seasons 2017/18 and 2018/19, she was a member of the International Opera Studio of Staatsoper Unter den Linden in Berlin, achieving successes as First Lady (Die Zauberflöte), Miss Jessel (Turn of the Screw), Falke (Die Frau ohne Schatten), and as Chasseresse (Hyppolite et Aricie) under the baton of Sir Simon Rattle, with whom she also did her debut at the Elbphiharmonie Hamburg and the Philharmonie de Paris in this role.

19, 24, 26, 29 Nov, 5 & 9 Dec 2023
L'ELISIR D'AMORE | DONIZETTI
Adina
SAN FRANCISCO OPERA | California
Ramón Tebar | Daniel Slater | San Francisco Opera Orchestra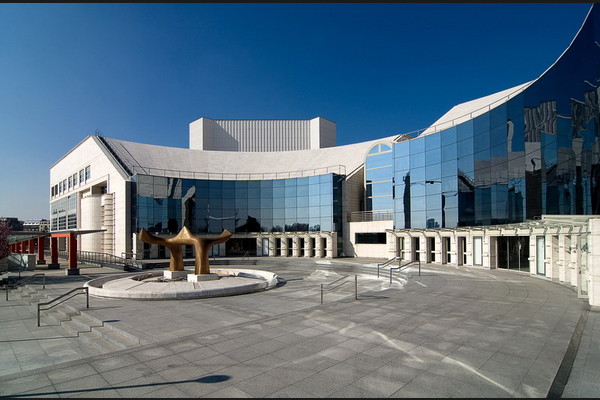 17 & 19 Dec 2023
LA BOHÈME | PUCCINI
•Musetta•
SLOVAK NATIONAL THEATRE | Bratislava, Slovakia
tba | Slovak National Theatre Orchestra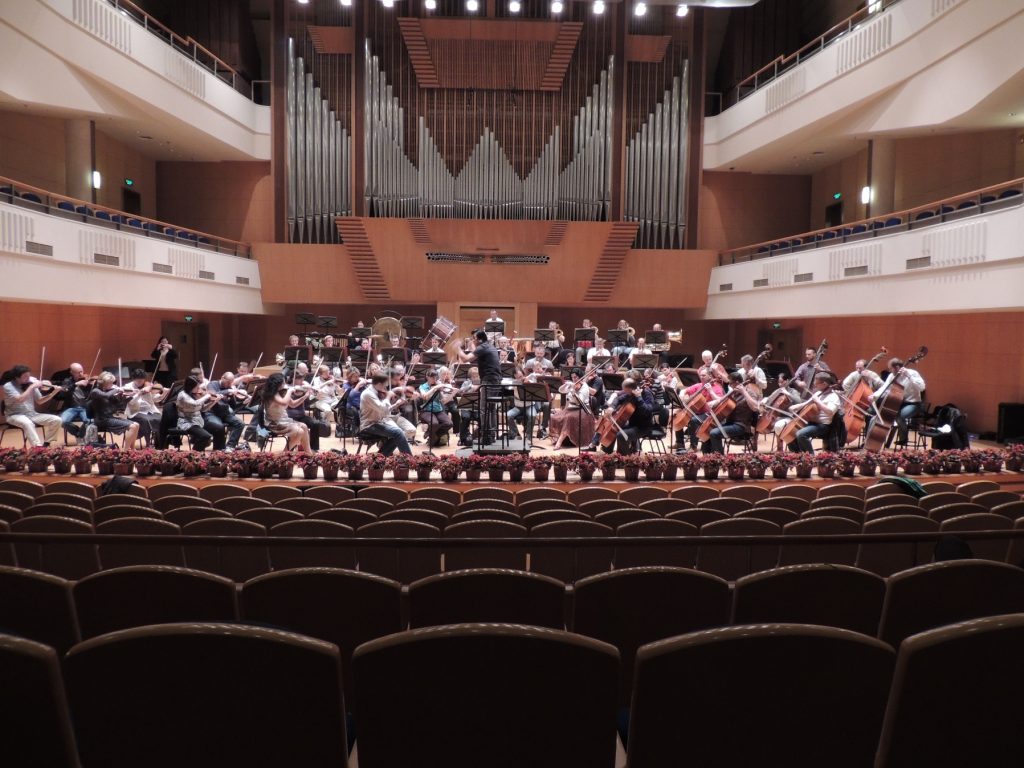 22 Dec 2023
ČESKÁ MŠE VÁNOČNÍ | RYBA
EXSULTATE, JUBILATE I MOZART
JANÁČEK PHILHARMONIC | Ostrava, Czech Republic
Václav Luks | Janáček Philharmonic Orchestra
NEWS
"The young Slovak soprano gives us goosebumps with each note. In heavenly heights she sings the coloraturas expressively like a finely whipped cream and her voice shines in the hall bright like a sun. "

Wiener Staatsoper | Marzelline
"Slávka Zámečniková is absolutely stunning in this role. Her vocal and acting skills round off an incredible charisma, a crackling melange of erotic seduction, cunning calculation and exalted lust."

Berliner Staatsoper | Poppea
"The sensation of the evening is Donna Anna by Slávka Zámečníková. A big, bright, impressive voice with perfect singing culture."

Berliner Staatsoper | Donna Anna
GALLERY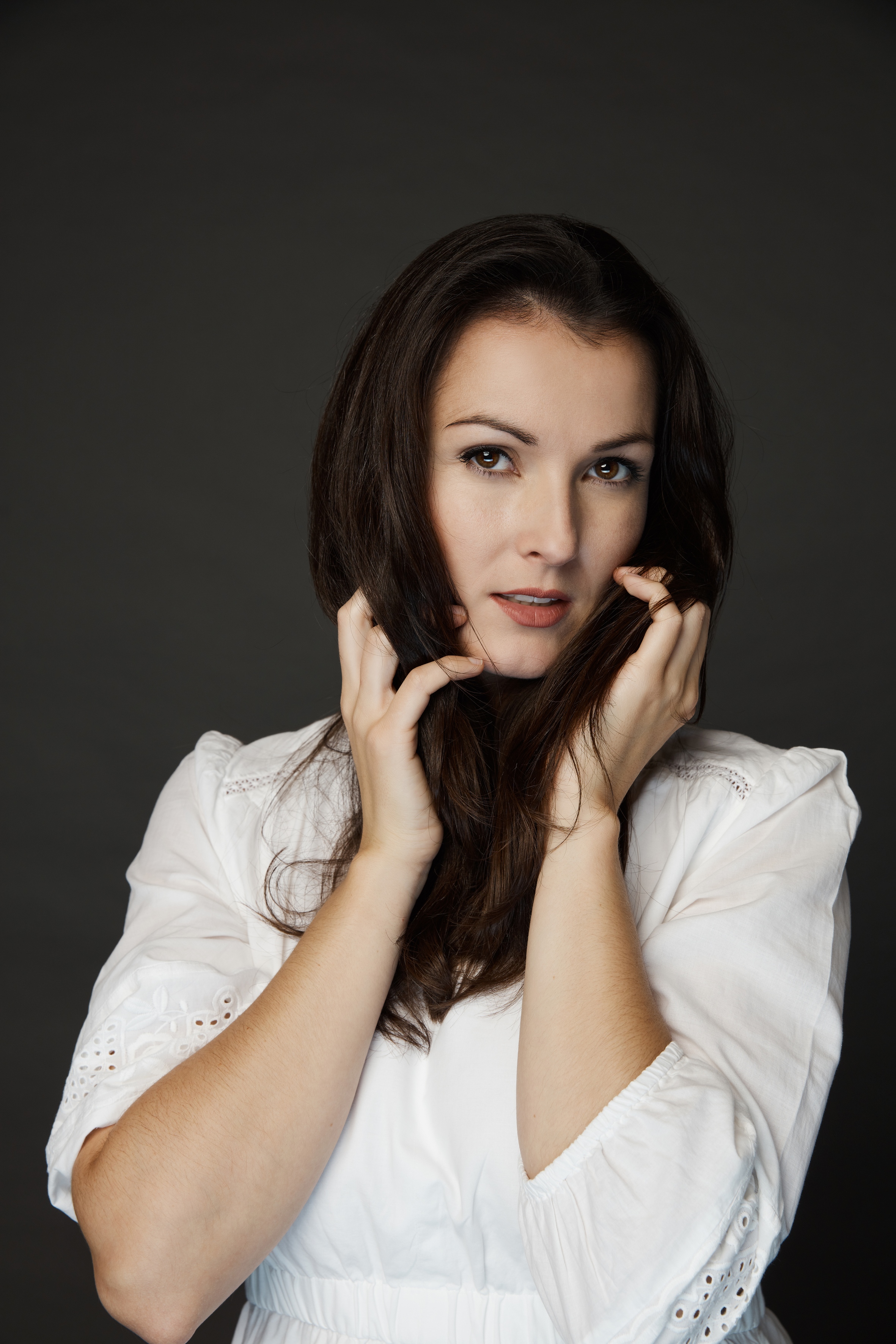 MEDIA
PRESS
FORBES MAGAZINE
Women Voice | December 2021
Spievala odmalička, hoci sa doma nikto hudbe nevenoval.
Za splením svojho sna sa nebála odísť do zahraničia,
vystupovala na mnohych medzinárodných operných pódiách a dnes je členkou stáleho ansámblu Viedenskej Štátnej opery.
OPERNRING 2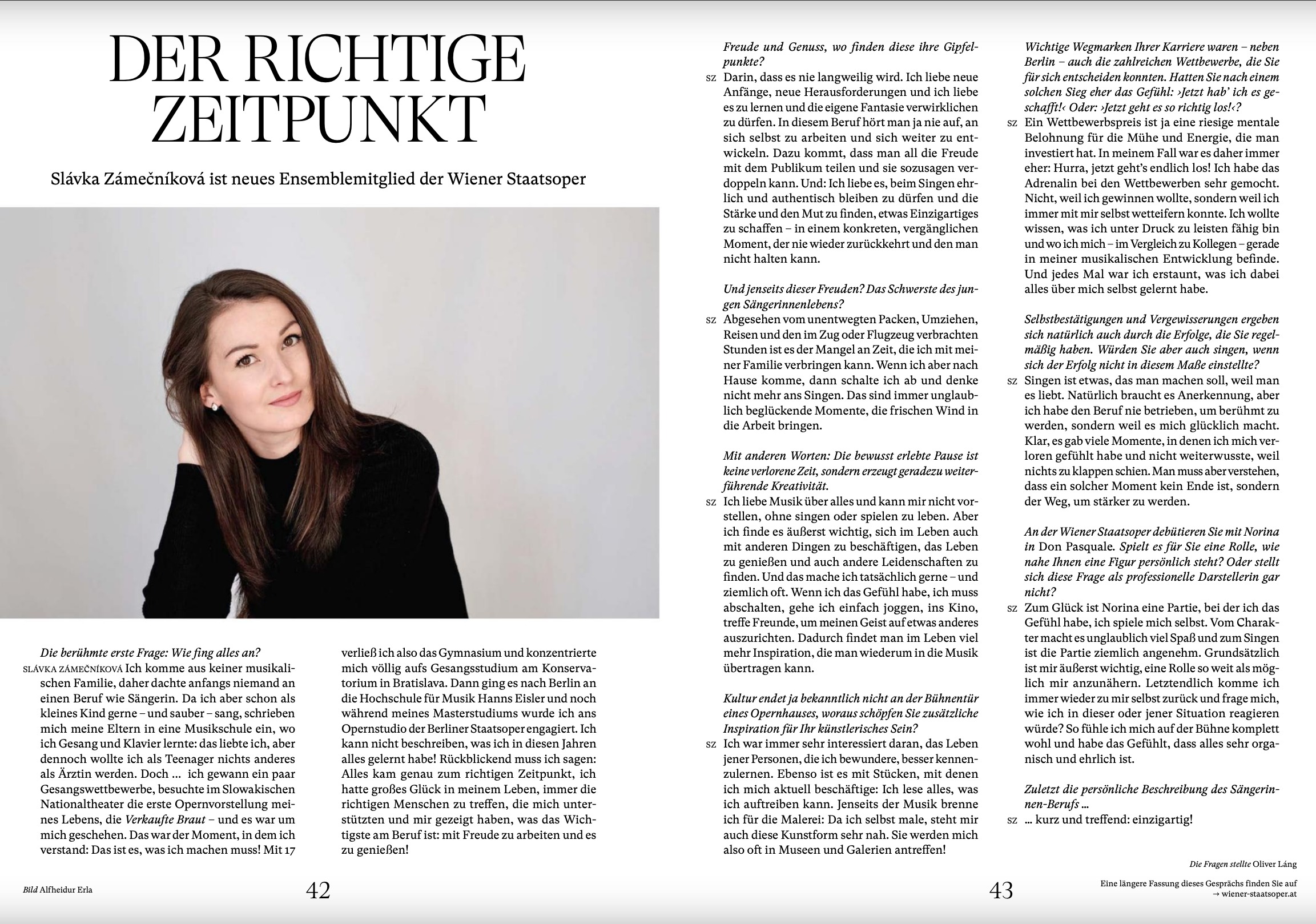 Der richtige Zeitpunkt.
Slavka Zamecnikova ist ein neues Ensamblemitglied der Wiener Staatsoper.