Upcoming events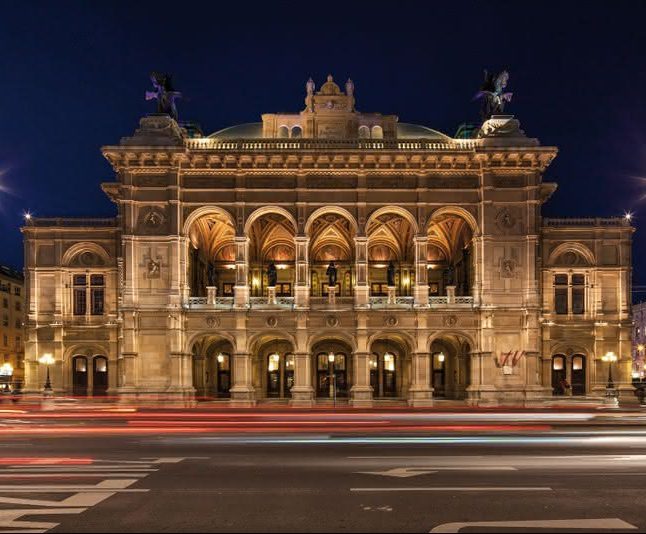 30 Apr, 5, 7, 10, 13, 17 & 25 May 2022
DIE JAHRESZEITEN | HAYDN
•Hanne• Ballet Premiere
Vienna State Opera | Austria
Adam Fischer | Wiener Staatsopernorchester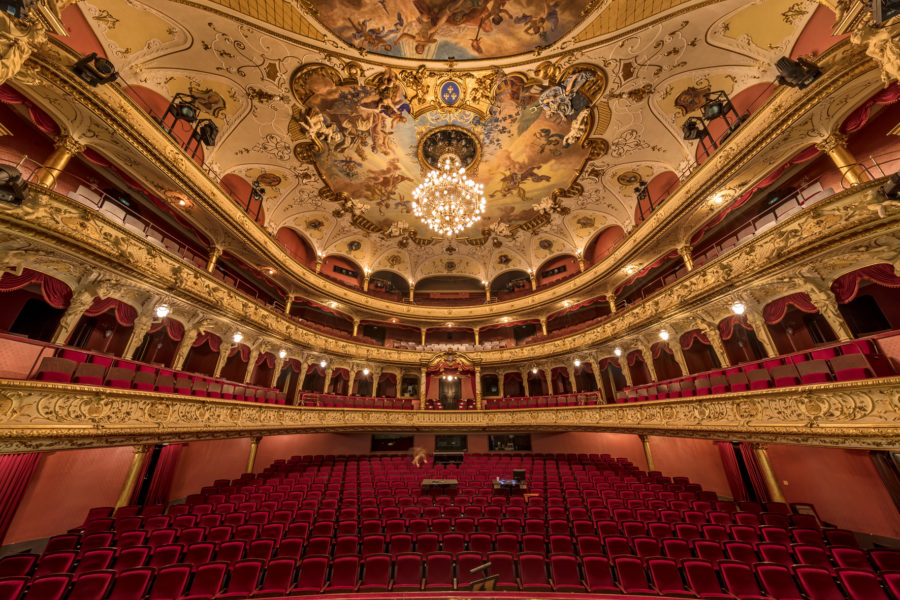 19 May 2022
LE NOZZE DI FIGARO | MOZART
•Contessa•
Hessisches Staatstheater Wiesbaden -Maifestspiele | Germany
Konrad Junghänel│Uwe Eric Laufenberg│Hessisches Staatsorchester Wiesbaden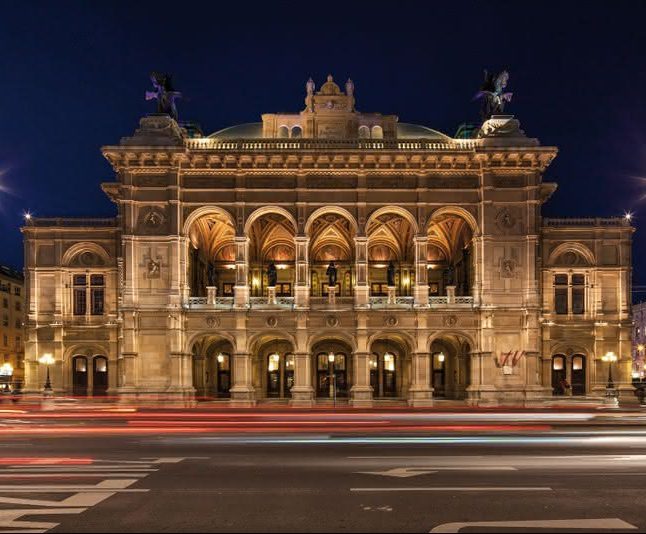 1 & 5 June 2022
4th SYMPHONY | MAHLER
Vienna State Opera | Austria
Ramón Tebar | Wiener Staatsopernorchester


"…her luxurious soprano, bright, classy and effortless…"
– ORF.at
Soprano Slávka Zámečníková is one of the most promising singers, inspiring great expectations since her successes at Berlin State Opera, the Internationale Maifestspiele Wiesbaden as well as at Moniuszko Competition, Neue Stimmen Competition and Belvedere Competition in 2019. In the season 2020/21 she started her new engagement as a member of the ensemble of the Wiener Staatsoper with a great success as Norina in Don Pasquale, Frasquita in Carmen and Poppea in the premiere of Monteverdi's L'incoronazione di Poppea under Pablo Heras-Casado. She rounded this off by singing the soprano part in the ballet premiere with Mahler's 4th Symphony. At the beginning of the season she also made her debut as Contessa in the new production of Le nozze di Figaro in Hessisches Staatstheater Wiesbaden. This season at the Vienna State Opera includes Nannetta (Falstaff), Poppea (L'incoronazione di Poppea), Norina (Don Pasquale), Musetta (La Bohème), Sophie (Werther), Pamina (Die Zauberflöte), Euridice in the premiere of L'Orfeo (C. Monteverdi) and Hanne in the premiere of Die Jahreszeiten. In the spring 2022 she will make her debut as Donna Anna in the premiere of Don Giovanni at the Staatsoper Berlin under Daniel Barenboim. She will also sing Contessa in Le nozze die Figaro at the Maifestspiele 2022 in Wiesbaden. In 2019/20 she delighted audiences at Staatsoper Berlin as Nanetta (Falstaff) under the baton of Zubin Mehta and as Dircé in Medée.
Ms. Zámečníková has been awarded Third Prize at the prestigious international competition Neue Stimmen 2019 in Gütersloh as well as at the renowned International Hans Gabor Belvedere Competition in Villach. She has also been awarded Second Prize at the International Stanislaw Moniuszko Competition in Teatr Wielki in Warsaw and at the German national competition – Bundeswettbewerb Gesang Berlin 2018. She received First Prize at the International Competition Accademia Belcanto 2018 in Graz, at the International Antonín Dvořák Competition 2016 in Carlsbad and several other international competitions.
La Bohème / Musetta / Wiener Staatsoper │ 2022
Werther / Sophie / Wiener Staatsoper │ 2022
Falstaff / Nannetta / Wiener Staatsoper │ 2021
Slávka Zámečníková in the title role of Poppea in the Premiere of L´incoronazione di Poppea at the Vienna State Opera
Den Namen Slavka Zamecnikova, das neue Ensemblemitglied an der Wiener Staatsoper, wird man sich merken müssen. Gestern feierte sie das Publikum in ihrer ersten Hauptrolle als neuen Stern am Wiener Opernhimmel. Und es wird schon von einer neuen Netrebko geraunt…Neben Kate Lindsey der große Star des Abends und neuer Stern am Wiener Opernfirmament: Slavka Zamecnikova…"Mit Slavka Zamecnikova", so Scholl weiter, "ist ein Stern am Wiener Opernhimmel aufgegangen, der wohl noch große internationale Leuchtkraft entwickeln wird. Ihre erste Hauptrolle am Haus als Poppea geht über vor Spielfreude und Bühnenpräsenz, mit ihrem luxuriösen Sopran, hell, nobel und mühelos, aber auch in ihrem Äußeren, erinnert sie wohl manche an eine junge Netrebko."
ORF.at│23.5.2021
Noch delikater allerdings Slavka Zamecnikova (als Poppea). Das neue Ensemblemitglied des Hauses am Ring verfügt klanglich über jenes gewisse Etwas, das international sehr begehrt sein wird und das mühefrei lyrisch zu gestalten versteht.
Der Standard.at│23.5.2021
Successful debut at the Vienna State Opera
Auch das Publikum eroberte Slávka Zámečníková am Dienstag im Handumdrehen. Die aus der Slowakei stammende Sopranistin ist seit September Ensemblemitglied an der Wiener Staatsoper. Über Bratislava und Berlin führte der Weg der Sängerin ins Haus am Ring. Zámečníková besitzt eine wunderbar lyrische Stimme mit brillanter Höhe, Flexibilität, Wärme und Strahlkraft. Dazu spielt sie gut und weiß sich in die Truppe einzufügen: ein mehr als vielversprechender Einstand!
Wiener Zeitung│14.10.2020
Slávka Zámečníková gab als Norina ihren höchst gelungenen Einstand an der Staatsoper, wo sie in dieser Saison auch Musetta, Gretel und Frasquita sowie Poppea singen wird. Ihr Sopran ist von bemerkenswerter Klarheit und Reinheit, schon im "Quel guardo il cavaliere" stellte sie sich neckisch, für sich einnehmend und mit mühelosen Höhen vor, auch später gefiel sie mit herrlichen Koloraturkaskaden und Spitzentönen. Diese Norina ist attraktiv und gewieft zugleich, sie wird Malatesta zur idealen Komplizin.
Die Presse│14.10.2020