Upcoming events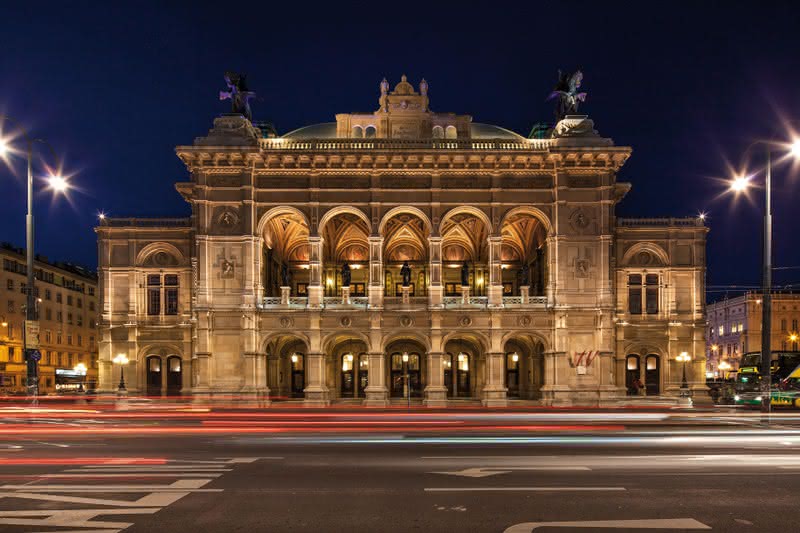 15, 18 & 20 Jan 2022
WERTHER | MASSENET
•Sophie•
Vienna State Opera | Austria
Giacomo Sagripanti | Andrei Serba | Wiener Staatsopernorchester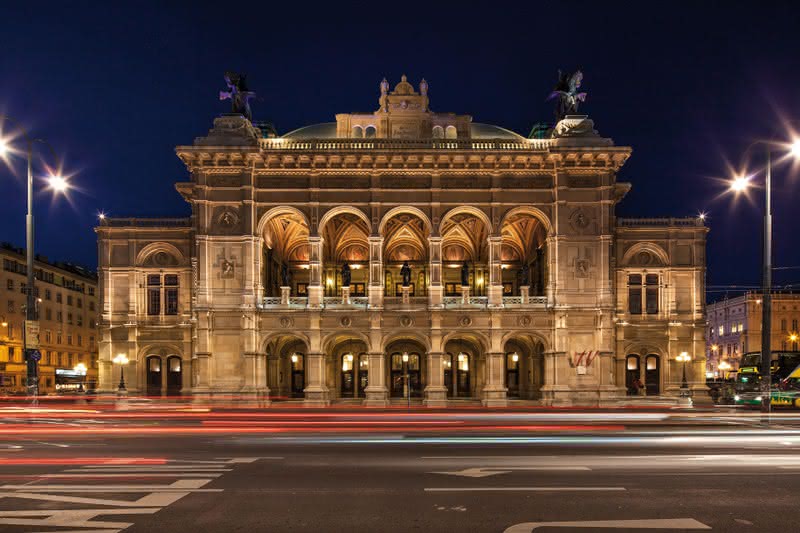 6 Feb 2022
ENSEMBLEMATINEE
Vienna State Opera | Austria
Peter Kellner – bas | Eric Melear -piano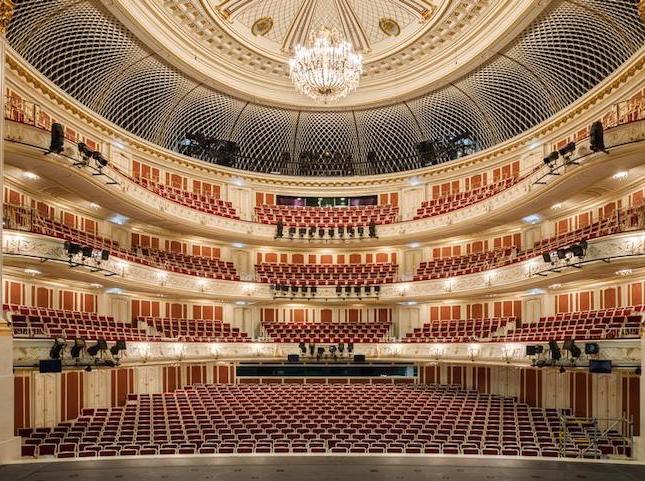 2,10,17 & 20 April 2022
DON GIOVANNI │MOZART
•Donna Anna•
Premiere
Staatsoper Unter den Linden│Berlin, Germany
Daniel Barenboim│Vincent Huguet│Staatskapelle Berlin


"…a truly enormous talent…"
– operaslovakia.sk
Soprano Slávka Zámečníková is one of the most promising singers, inspiring great expectations since her successes at Berlin State Opera, the Internationale Maifestspiele Wiesbaden as well as at Moniuszko Competition, Neue Stimmen Competition and Belvedere Competition in 2019. In the season 2020/21 she started her new engagement as a member of the ensemble of the Wiener Staatsoper with a great success as Norina in Don Pasquale, Frasquita in Carmen and Poppea in the premiere of Monteverdi's L'incoronazione di Poppea under Pablo Heras-Casado. She rounded this off by singing the soprano part in the ballet premiere with Mahler's 4th Symphony. At the beginning of the season she also made her debut as Contessa in the new production of Le nozze di Figaro in Hessisches Staatstheater Wiesbaden. This season at the Vienna State Opera includes Nannetta (Falstaff), Poppea (L'incoronazione di Poppea), Norina (Don Pasquale), Musetta (La Bohème), Sophie (Werther), Pamina (Die Zauberflöte), Euridice in the premiere of L'Orfeo (C. Monteverdi) and Hanne in the premiere of Die Jahreszeiten. In the spring 2022 she will make her debut as Donna Anna in the premiere of Don Giovanni at the Staatsoper Berlin under Daniel Barenboim. She will also sing Contessa in Le nozze die Figaro at the Maifestspiele 2022 in Wiesbaden. In 2019/20 she delighted audiences at Staatsoper Berlin as Nanetta (Falstaff) under the baton of Zubin Mehta and as Dircé in Medée. Holding a scholarship of Liz Mohn Kultur- und Musikstiftung during the seasons 2017/18 and 2018/19, she was a member of the International Opera Studio of Staatsoper Berlin achieving successes as Erste Dame (Die Zauberflöte), Miss Jessel (Turn of the Screw), Falke (Die Frau ohne Schatten), Flora (La Traviata), and as Chasseresse (Hyppolite et Aricie) under the baton of Sir Simon Rattle, who conducted her in the same role at her debut at Elbphiharmonie Hamburg. Further important debuts include Ilia in the new production of Idomeneo during the Internationale Maifestspiele at Hessisches Staatstheater Wiesbaden and Sophie in Werther at National Theater Prague and at Slovak National Theater in Bratislava.
Ms. Zámečníková has been awarded Third Prize at the prestigious international competition Neue Stimmen 2019 in Gütersloh as well as at the renowned International Hans Gabor Belvedere Competition in Villach. She has also been awarded Second Prize at the greatest Polish competition – International Stanislaw Moniuszko Competition in Teatr Wielki in Warsaw and at the German national competition – Bundeswettbewerb Gesang Berlin 2018. She received First Prize at the International Competition Accademia Belcanto 2018 in Graz, at the International Antonín Dvořák Competition 2016 in Carlsbad and several other international competitions. In 2018 she made her debut at the Elbphilharmonie Hamburg under Sir Simon Rattle and at the Prague Spring Festival in the Mahlers Symphony No. 4 with the Warsaw Philharmonic Orchestra.
Slávka Zámečníková in the title role of Poppea in the Premiere of L´incoronazione di Poppea at the Vienna State Opera
Den Namen Slavka Zamecnikova, das neue Ensemblemitglied an der Wiener Staatsoper, wird man sich merken müssen. Gestern feierte sie das Publikum in ihrer ersten Hauptrolle als neuen Stern am Wiener Opernhimmel. Und es wird schon von einer neuen Netrebko geraunt…Neben Kate Lindsey der große Star des Abends und neuer Stern am Wiener Opernfirmament: Slavka Zamecnikova…"Mit Slavka Zamecnikova", so Scholl weiter, "ist ein Stern am Wiener Opernhimmel aufgegangen, der wohl noch große internationale Leuchtkraft entwickeln wird. Ihre erste Hauptrolle am Haus als Poppea geht über vor Spielfreude und Bühnenpräsenz, mit ihrem luxuriösen Sopran, hell, nobel und mühelos, aber auch in ihrem Äußeren, erinnert sie wohl manche an eine junge Netrebko."
ORF.at│23.5.2021
Noch delikater allerdings Slavka Zamecnikova (als Poppea). Das neue Ensemblemitglied des Hauses am Ring verfügt klanglich über jenes gewisse Etwas, das international sehr begehrt sein wird und das mühefrei lyrisch zu gestalten versteht.
Der Standard.at│23.5.2021
Successful debut at the Vienna State Opera
Auch das Publikum eroberte Slávka Zámečníková am Dienstag im Handumdrehen. Die aus der Slowakei stammende Sopranistin ist seit September Ensemblemitglied an der Wiener Staatsoper. Über Bratislava und Berlin führte der Weg der Sängerin ins Haus am Ring. Zámečníková besitzt eine wunderbar lyrische Stimme mit brillanter Höhe, Flexibilität, Wärme und Strahlkraft. Dazu spielt sie gut und weiß sich in die Truppe einzufügen: ein mehr als vielversprechender Einstand!
Wiener Zeitung│14.10.2020
Slávka Zámečníková gab als Norina ihren höchst gelungenen Einstand an der Staatsoper, wo sie in dieser Saison auch Musetta, Gretel und Frasquita sowie Poppea singen wird. Ihr Sopran ist von bemerkenswerter Klarheit und Reinheit, schon im "Quel guardo il cavaliere" stellte sie sich neckisch, für sich einnehmend und mit mühelosen Höhen vor, auch später gefiel sie mit herrlichen Koloraturkaskaden und Spitzentönen. Diese Norina ist attraktiv und gewieft zugleich, sie wird Malatesta zur idealen Komplizin.
Die Presse│14.10.2020
Staatsoper Unter den Linden│Nanetta
Slávka Zámečníková takes over the role of Nanetta in Verdi's Falstaff under the baton of Zubin Mehta at the Berlin State Opera.
Neue Stimmen Singing Competition 2019│3rd Prize Winner
Congratulations on the big success at the Neue Stimmen Singing Competition !
More than 1500 singers participated at this years prestigious international competition Neue Stimmen, 42 of them made it to the final rounds in Gütersloh and Slávka was one of the 10 who could take part at the grand final. Her outstanding performance of Mozart's Donna Anna and Charpentier´s Louise made her win the 3rd Prize. Congratulations !!!
Listen to her final performance of Mozart´s aria of Donna Anna – Non mi dir (Le nozze di Figaro)
J.P.Rameau – Hippolyte et Aricie (Simon Rattle) | DVD Release
New DVD of Jean Philippe Rameaus opera Hippolyte et Aricie from the Berlin State Opera has been released. You can hear Slávka Zámečníková as a Huntress under Simon Rattle with the Freiburg Baroque Orchestra.
Freiburg Baroque Orchestra & State Opera Choir
Simon Rattle (Conductor)
Anna Prohaska (Aricie)
Magdalena Kožená (Phèdre)
Elsa Dreisig (Diane)
Sarah Aristidou (La Grande Pretresse, Une matelone)
Slávka Zámečníková (Chasseresse)
Serena Sáenz Molinero (Une bergère)
Reinoud Van Mechelen (Hippolyte)
Gyula Orendt (Thésée)
Peter Rose (Pluto/Jupiter)
Roman Trekel (Tisiphone)
Linard Vrielink, Arttu Kataja, Jan Martini (Parque)
Stage – Olafur Elíasson
Médée | Staatsoper Unter den Linden, Berlin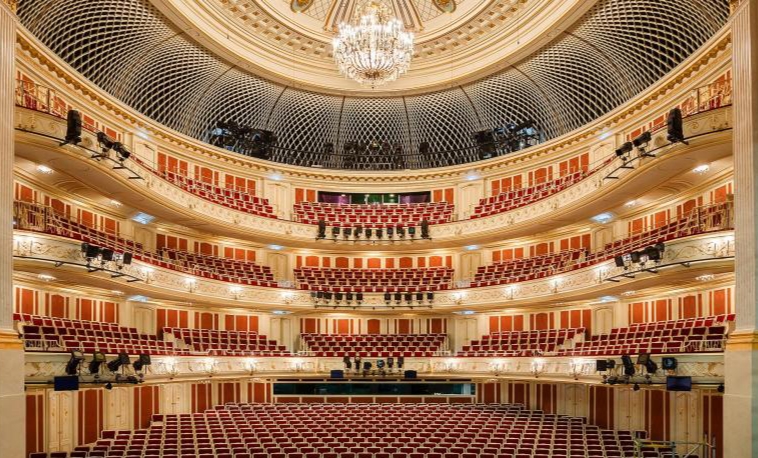 Slávka is going to make her role debut as Dircé in Cherubini's Médée at the Berlin State Opera beside Sonya Yoncheva, Francesco Demuro, Iain Peterson, etc.
8, 12, 15 & 21 Feb 2020
Oksana Lyniv | Andrea Breth | Staatskapelle Berlin
Hans Gabor Belvedere International Competition | 3rd Prize Winner
Congratulations on winning the 3rd Prize !
More than 1100 participants applied for one of the most prestigious competitions worldwide, about 160 were selected to take part at the final rounds and only 15 managed it to the finals. At the final concert Slávka Zámečníková presented aria of Louise " Depuis le jour" by Gustave Charpentier.
1.Prize – Valeriia Savinskaia ( 21, Soprano, Russia )
2.Prize – Boikhutso Owen Metsileng ( 32, Tenor, South Africa )
3. Prize – Slávka Zámečníková ( 27, Soprano, Slovakia )
The third prize went to the Slovak soprano Slávka Zámečníková, who gave a beautiful and elegant performance of "Depuis le jour" aria of Louise by G.Charpentier. The ease with which she sang was very impressive.
operamagazine.nl│8.7.2019
International Stanislaw Moniuszko Competition│2nd Prize Winner
Huge success at the largest Polish competition !
Slávka Zámečníková has come 2nd in the Stanisław Moniuszko Vocal competition, the largest international singing contest in Poland. The 10th annual of this event featured around 400 competitors, 86 of whom were selected in three rounds. The competition was held in Teatr Wielki – Opera Narodova (Polish National Theatre) in Warsaw.
International Jury: Piotr Beczała, Jonathan Friend (Metropolitan Opera), Tobias Oliver Hasan (Staatsoper Unter den Linden, Berlin), Boris Ignatov Staatsoper Stuttgart), Izabella Kłosińska (Teatr Wielki), Robert Körner (Opéra de Lyon), Gianluca Macheda (GM Art&Music), Pål Christian Moe (Bayerische Staatsoper & Glyndebourne Opera Festival), Nicholas Payne (Opera Europe), Alain Perroux (Festival d'Aix-en-Provence), John Allison (Opera Magazine), Ewa Podleś , Tobias Truniger (Bayerische Staatsoper) and Evamaria Wieser (Salzburg Festival & Lyric Opera of Chicago).
Read an article about her success (SK) :
Listen to her performance of the polish aria of Hanna (The Haunted Manor) by S.Moniuszko in the finals :
Internationale Maifestspiele │Ilia │Idomeneo
Slávka made her role and opera house debut as Ilia in Mozart's Idomeneo at the opening night of the Interationale Maifestspiele in the Hessisches Staatstheater Wiesbaden.
Slávka Zámecníková (
Ilia
) singt bei ihrem Rollendebüt berückend mit fulminant aufblühendem Sopran. Aus der Barbarin wird ein menschliches Wesen. Ihre feenhafte Interpretation, die zarte Vielfalt der Farben, verbunden mit ihrer stimmlichen Beweglichkeit überzeugen.
ioco.de│8.5.2019
Bundeswettbewerb Gesang 2018│2nd Prize winner
Slávka succeeded at the Bundeswettbewerb Gesang 2018 !
Slávka Zámečníková became the 2nd Prize winner of this year's Bundeswettbewerb Gesang in Berlin. In the Finals her outstanding interpretation of the aria of Frau Fluth "Nun eilt herbei" by Otto Nicolai from "Die lustigen Weiber von Windsor" convinced the Jury consisting of intendants and general directors of leading german opera houses and music festivals including Komische Oper Berlin, Deutsche Oper Berlin and Bregenzer Festspiele. At the finals concert the young soprano performed with the Orchestra of Komische Oper Berlin under Axel Kober, general director of the Deutsche Oper am Rhein.
Congratulations !
Den 2. Preis erlangt Slávka Zámečníková. In ihrer Arie "Nun eilt herbei" aus "Die lustigen Weiber von Windsor" von Otto Nicolai präsentiert sie einen glockenhellen Sopran, der bereits mit einer voluminösen Reife gefüllt ist. Die langen rezitativischen Anteile meistert sie gekonnt, ohne die Aufmerksamkeit auch nur für einen Moment zu verlieren. Das Glitzern ihres Kleides ist auch in ihrer Stimme zu hören.
klassik-begeistert.de│4.12.2018
Hippolyte et Aricie│Elbphilharmonie
Slávka Zámečníková made her debut at the Elbphilharmonie Hamburg as Une chasseresse in Rameau´s Hippolyte et Aricie under the baton of Sir Simon Rattle.